Listen to Podcast of the post
Featured in Episode 19 of Shokugeki No Soma. Goan Fish Curry is a dish made by Akira Hayama for Sōma Yukihira and Megumi Tadokoro.
Dry roasting of the spices, helps blend all the ingredients' flavors in perfect harmony and the curry is packed full of flavors.
Ingredients
* 1 lb swordfish
* 1 cup coconut milk (freshly squeezed recommended)
* 2 tablespoon coriander seeds
* 1/2 tablespoon cumin seeds
* 1/2 tablespoon mustard seeds
* 10 medium size dried red chilli
* 1 teaspoon turmeric powder
* 3 cloves garlic
* 1 inch ginger
* 1 tablespoon oil (coconut oil recommended)
* 1 onion finely diced
* 2 tomatoes finely diced
* 2 twigs Curry Leaves
* Salt for taste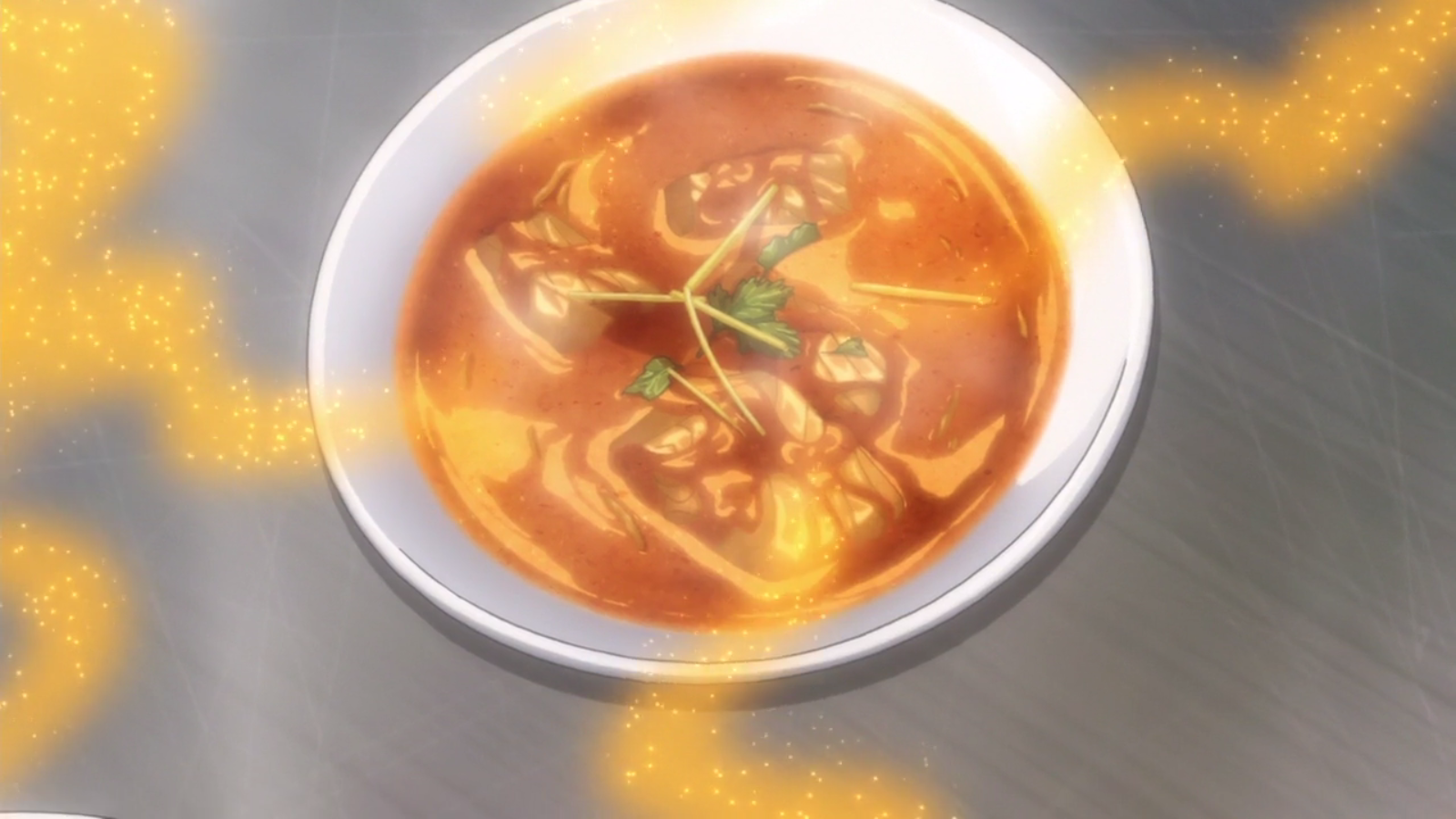 Directions
Warm a frying pan over a medium heat and toast the whole spices (dried red chilli, coriander, cumin and mustard seeds) for a few minutes until fragrance is released and the coriander seeds start to brown.
Crush the ginger and garlic with some salt to a smooth paste using a pestle. The salt helps to breakdown the ginger fibers and makes crushing easier.
Add the toasted spices and turmeric powder to the pestle and crush to a smooth paste. Add a few teaspoons of water, if required to make the paste smooth. If in hurry, You can grind in a mixer. Crushing helps release oils and helps get an aromatic paste.
Warm the oil in skillet over medium heat. Add curry leaves and mustard seeds.
When the mustard seeds start popping, add onion and saute till they become translucent.
Next add the diced tomato and saute until the tomatoes turn mushy.
Add the crushed curry paste and cook for 3 minutes. Add little water, if the mixture starts getting dry.
Now, add coconut milk and salt to taste. Stir well and cook for 4 minutes.
Cut the fish into bite sized pieces. Add it to the curry and cook covered for between 5-8 minutes until the fish is cooked through.